Thanks to Rachael Ray, we had a delicious dinner tonight!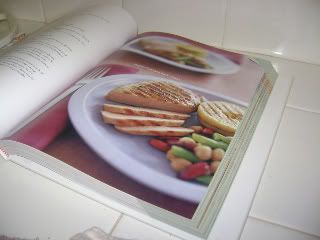 We had Honey-Mustard Pork Chops with The Works Baked Potatoes.
This is the sour cream, bacon and shredded cheddar cheese waiting for the baked potatoes to be done...then I scooped out the potatoes and added it to this mixture before adding it all back to the potatoes...so good!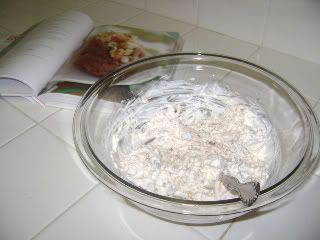 And here's the finished product (that Pepsi is Jake's!). Thanks Rachael Ray for making recipes so easy even I can follow them!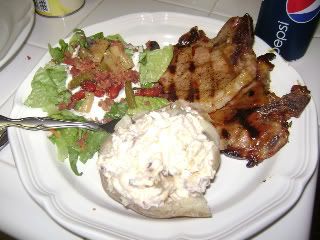 Hope everyone had a great weekend.