I've been lacking in posting pictures lately. Here are a few pictures from the past few weeks around here.
Here's the birthday boy on his birthday. He doesn't look happy here but I promise he was having a blast swimming with Addy!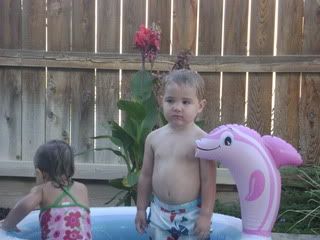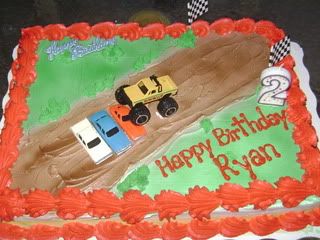 The monster truck cake!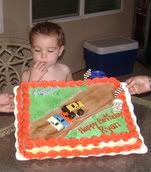 Opening presents ---
And playing with them as he went along ---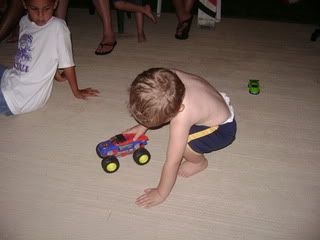 The big finale gift --- thank you G.G. for the new bike!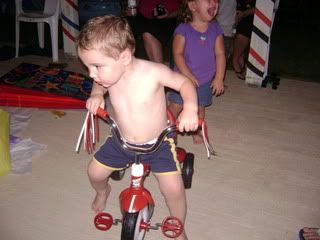 Wearing Uncle Kevin's cowboy hat and acting goofy for everyone ---
Giving Baby Natalie kisses! Next time we see Auntie 'Chell and Uncle David, it will be Natalie's birthday!
Papa and Ryan sharing a lollipop!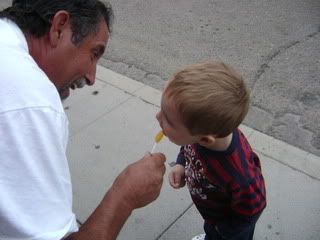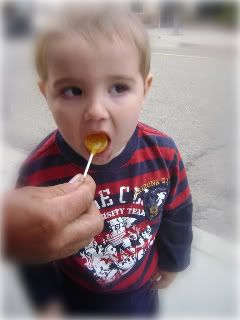 We had a busy and fun weekend. Now time for laundry and getting ready for the busy work week ahead.