Oh how we love Christmas at our house! Christmas Eve is traditionally spent with the Fagundes clan! Christmas Day with the Avila's always changes location - this year was our turn to host Jake's family on Christmas Day.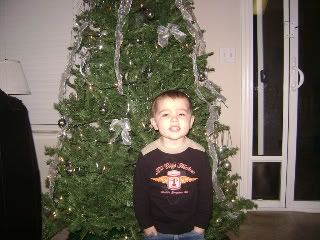 First things first, we headed to Mom & Dad's (without a nap for Ryan) pretty early in the afternoon on Christmas Eve. David, Michelle and Natalie had drove in earlier and were there to greet us when we arrived. Later, Kevin, Shannah, Bruiser, Porky, Doyle and Arline joined the fun and festivities. The day was spent with lots of laughter, food, pictures, passing Natalie, watching Ryan dance and playing pool. Oh, and we let the kiddos open their Christmas presents! Ryan (and Natalie) were blessed beyond belief with thoughtful and wonderful gifts. Ryan's room and my house will never look the same! Here are some photos of the fun: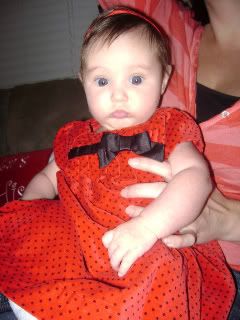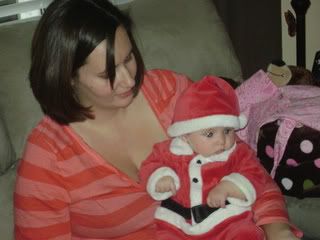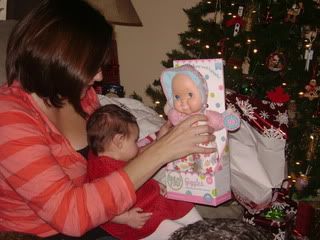 We capped off the evening with dessert before heading back home so Ryan could get in bed at a reasonable time and so Santa could get busy setting out Ryan's gifts!
Christmas morning was SO MUCH FUN! We had to wake Ryan up so we could open our gifts as a family before Jake's entire family came over for the day. Ryan was so excited to see what Santa had brought for him, sleepy-eyed he ran to the living room and opened his stocking. Our Christmas Day celebration began around 9:00 a.m. and lasted through the evening, I believe our guests left at 9:00 p.m.!
It was fun to watch all the kids opening their gifts and Jaylynn and Ryan playing with their toys together all day. My Mother-in-Law and I sat in the house and played several rounds of the board game "Sorry" while everyone else played washers out in the back yard. I started getting a head cold so I didn't want to be out in the cold all day. It was fun to sit back and play some board games, I wish we would have taken more pictures (I should not be in charge of the camera!).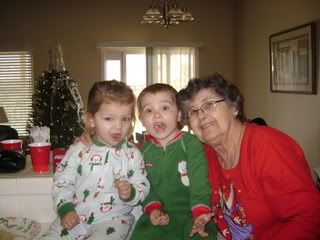 Happy New Year!