Happy Halloween from
Barney!
Here's Ryan trick-or-treating at Grammy & Papa's house.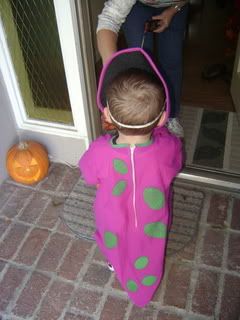 And Ryan being shy and not wanting to be a part of the cousins picture on Halloween!
Here are the rest of the cousins (sorry for the blurry pic). Bryce the football player, Kayla the witch, Anthony the baseball player and Jaylynn the lady bug.
We took Ryan with his cousins to the church in town instead of our original plan of the church in Hanford because he skipped his nap and was really cranky. He wanted to be held the entire time. Here we are in line for the Cake Walk.
It was a good but long day. We're hopeful Ryan will be more active and interested in Halloween next year and we can enjoy the church activities a little more next year (Ryan says, "yeah, right!").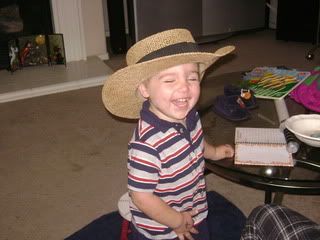 Hope your Halloween was fun too!